Dax Goff - Student Athlete of the Week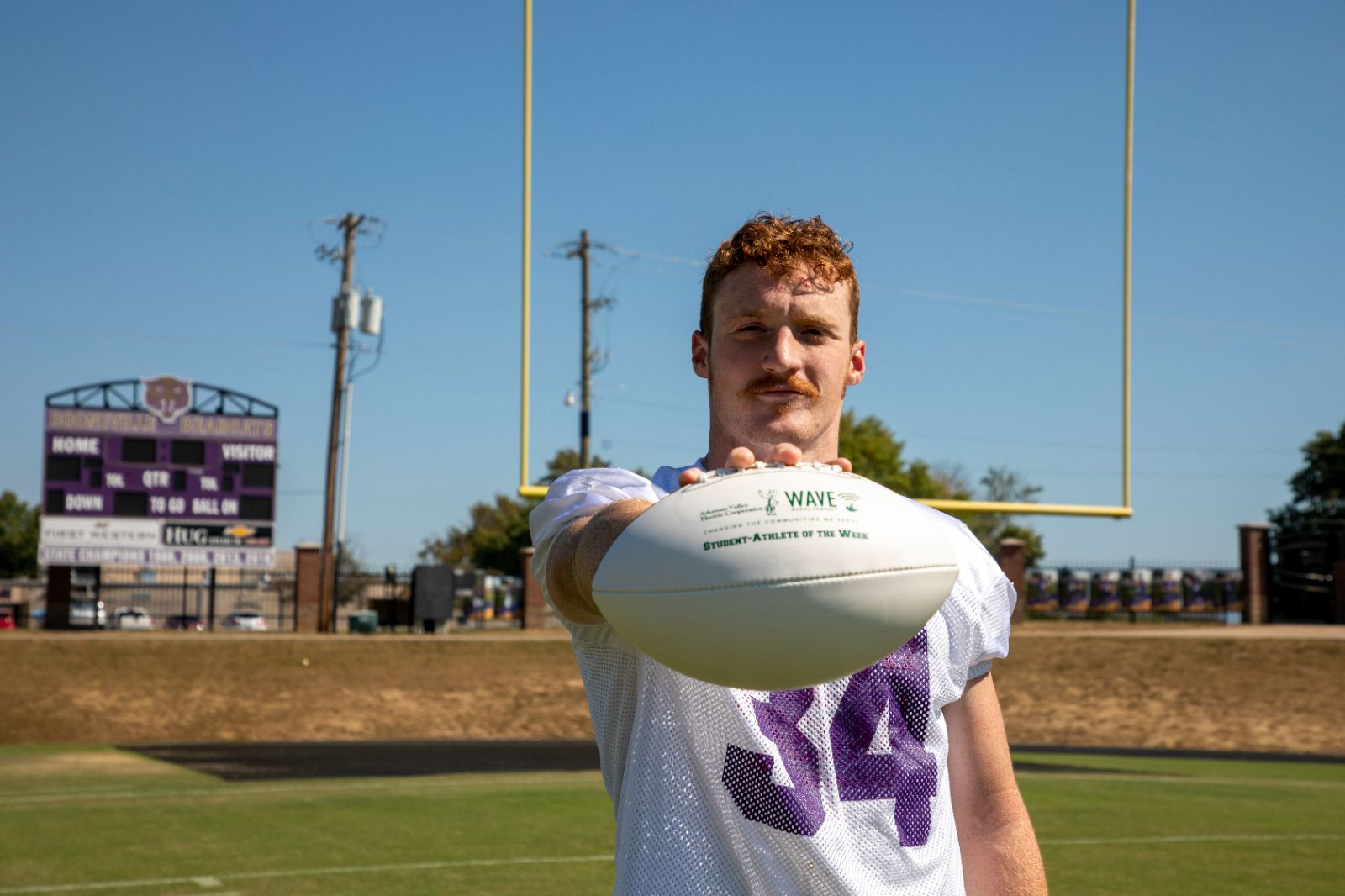 Dax Goff, Booneville High School Junior, is Student-Athlete of the Week for Arkansas Valley Electric and Wave Rural Connect. Goff is the running back and linebacker for the Senior High Bearcats.
This past Friday night, Goff started the game with a 75-yard touchdown. He shared, "Our offensive linemen are phenomenal, I'd say the best in the state. They were blocking it up nicely, so I just had to hit the hole and go".
Near the end of the game, Goff conveyed with the head coach and stats coordinator, and they realized he was 19 yards away from breaking the Booneville High School record.
"I was born and raised in Booneville, and football is a big deal here. My dad was a coach here, so I've been watching Bearcat football since I was little. I remember looking up to the guys who ran all those yards before, and now I'm up here holding the record. It's just an awesome experience."
Goff continued on to explain how lucky he feels to live in a rural community. "I think the environment here on a Friday night is the best in the state. The fans are phenomenal, the team chemistry is phenomenal, and it's just an awesome atmosphere to play in."
"We hope to win state, but we, have to keep working hard for the next five weeks."


Sign-up

to
Stay Informed
Sign-up

to Stay Informed