Mason Bradley - Student Athlete of the Week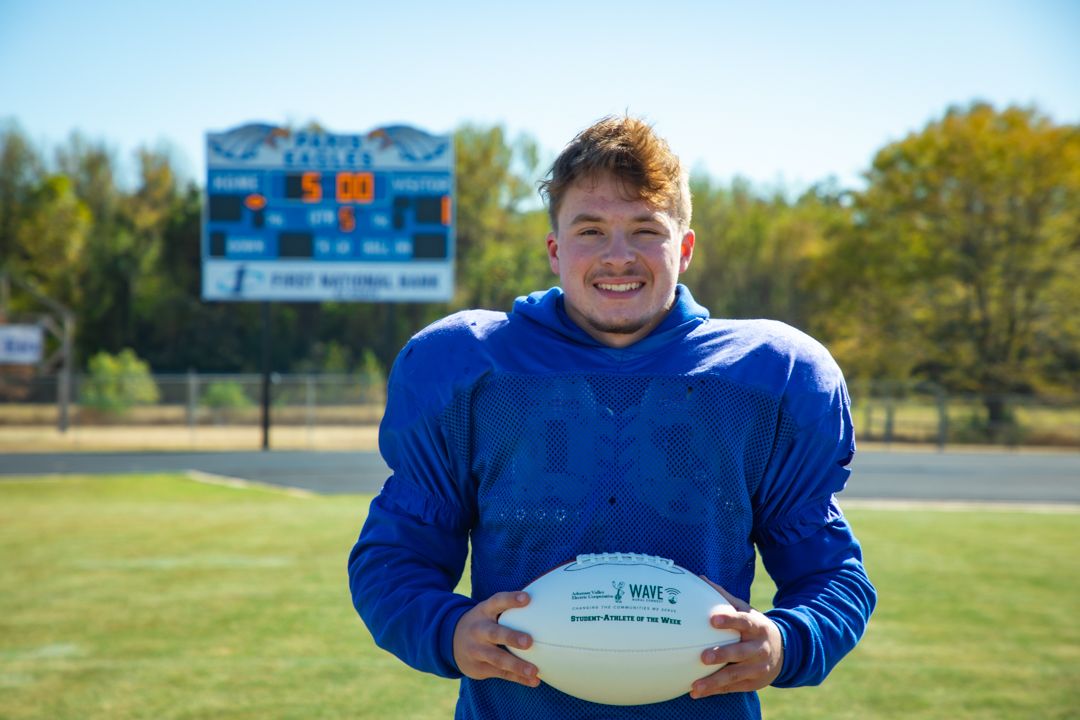 Mason Bradley, Paris High School Senior is Student-Athlete of the Week for Arkansas Valley Electric and Wave Rural Connect. Bradley is the running back and outside linebacker for the Senior High Eagles.
This past Friday night the team was in a bind, and Bradley stepped up when they needed him most, "My game overall was pretty good, I played quarterback because ours was out of the game on short notice. I had never played quarterback before but I had two running touchdowns and a passing touchdown."
Bradley has attended Paris School District for his entire school career. As he reminisced, Bradley explained the legacy he hopes to leave behind is that "...you give everything you have every day because if you give 100% every day, you are going to get better."
Bradley expanded on his goals for the remainder of his senior season. "We are still having fun, which is what it's all about. We just want to go to the playoffs, and if we win one more game, we are going."
Sign-up

to
Stay Informed
Sign-up

to Stay Informed