Giovanni Vargas - Student Athlete of the Week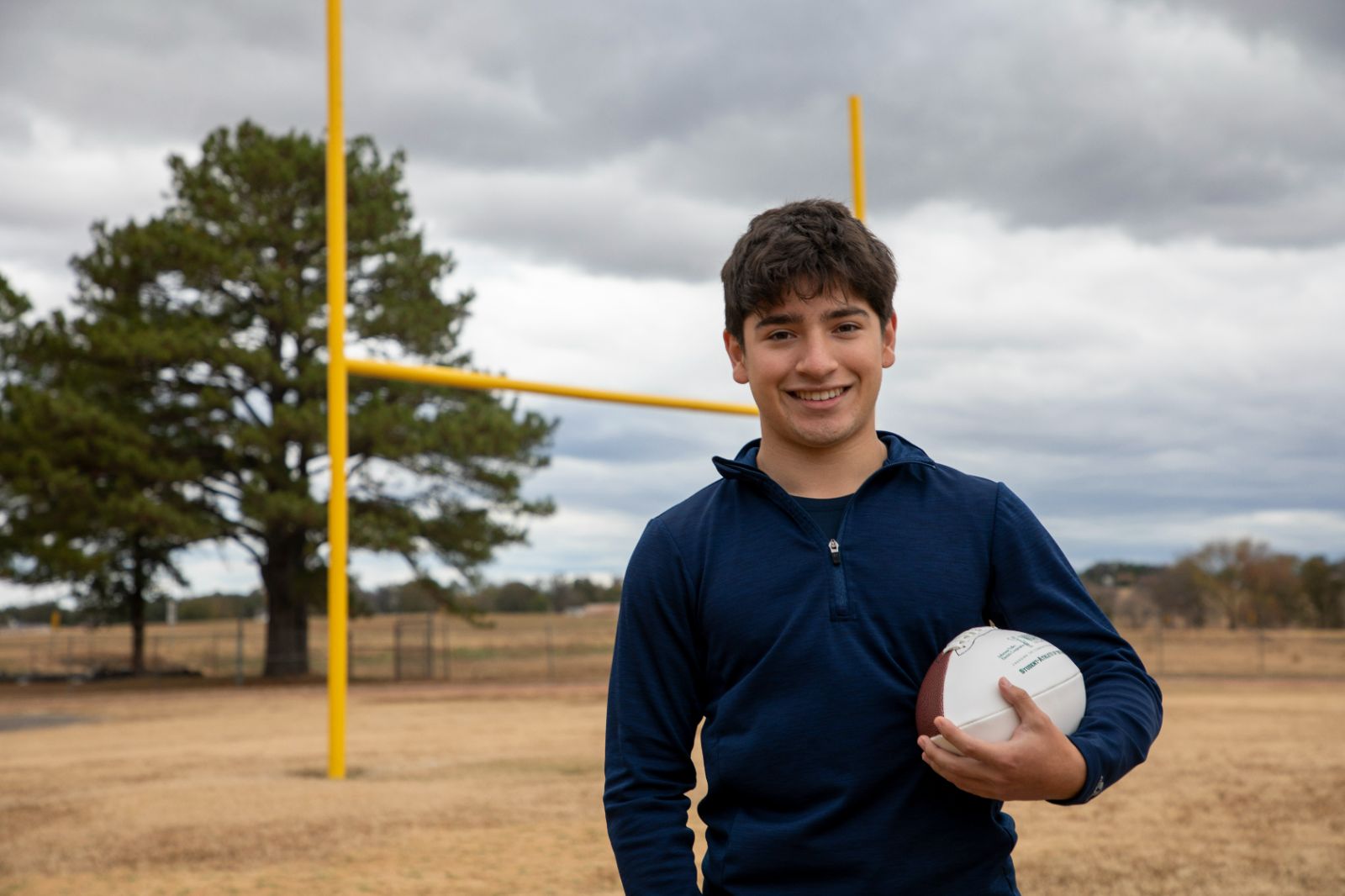 Subiaco Academy Senior Giovanni Vargas is #StudentAthleteoftheWeek for Arkansas Valley Electric and Wave Rural Connect. Vargas is the running back and linebacker for the Trojans.
T
his past Friday night, Vargas had:
Nine carries for 105 yards and two touchdowns,
Two receptions for 114 yards and one touchdown,
and two two-point conversions.
Vargas is originally from the outskirts of Fort Worth and moved to Subiaco Academy as a freshman in 2019. When describing the significant transition when he moved into rural Arkansas, Vargas said, "I couldn't see the stars back home. I was used to having so much around me."
He continues, "Western Arkansas is a beautiful place. Subiaco Academy has a beautiful campus."
Vargas explains that playing Trojan sports also helped him transition from the big city to a rural community. Over the years, wearing the orange and blue jersey has become special to Vargas.
"To an outsider, the Trojans' uniform might not seem like much, but now and then during the game, you look up into the crowd and think to yourself, 'these are GOOD people.' Trojan fans are very supportive and welcoming. These people stick with you through it all. It just makes me proud to play for them."
Sign-up

to
Stay Informed
Sign-up

to Stay Informed