AVECC Linemen are Prepared for River Valley Storms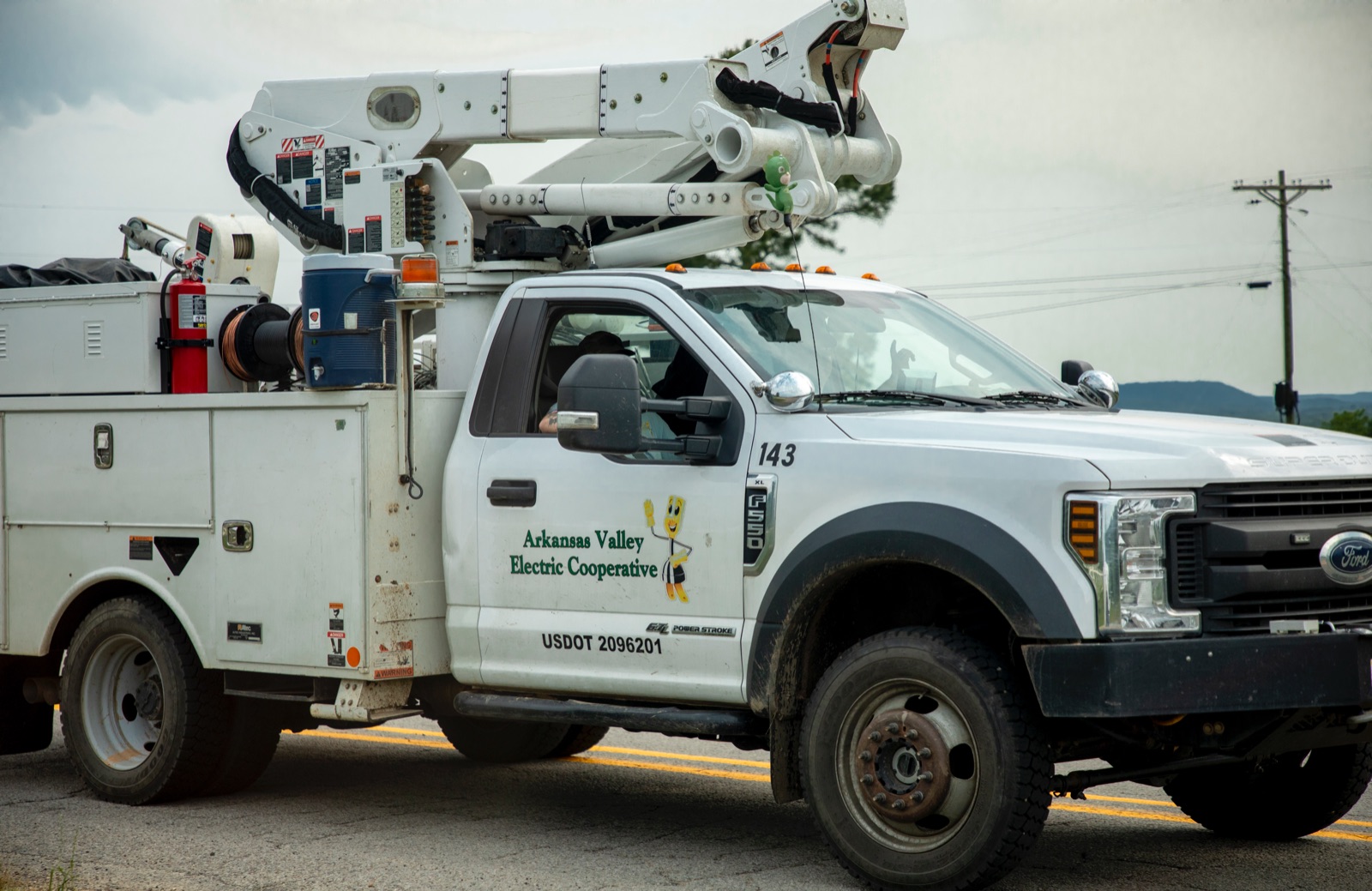 Move over November chills, springlike weather is here! The River Valley is expected to receive some stormy weather tonight. Although we hope the rain doesn't turn turbulent resulting in outages, we are prepared to face the storm.
If you do experience an outage, please report it in one of three ways:
Access our automated outage reporting system by calling 1-866-862-8322 (1-866-TOAVECC),
Report online from our Member Service Portal or
Report online from our mobile app on your smartphone.
Please Note: During major outages, phone lines may become congested and reporting your outage online via the Member Service Portal or mobile app may be a better option. DO NOT report outages on AVECC's social media channels.
Tips to Quickly and Accurately Report a Power Outage
Phone:
When reporting by phone, call our 24 hour automated outage reporting system at 1-866-862-8322.
Please have your account number and phone number listed on the account readily available.
Please note that during widespread or prolonged outages, the phone lines may become congested and reporting online may be a better option if available.
Online:
Go to our homepage and click "Outage Center" then click "View Outage" button to see the number of members currently affected by outages and their locations.
Click on the "Report Outage" button to see several options offered by AVECC to report your power outage.
Please have your account number, phone number, or meter number readily available.
Reporting online ensures no busy signals and enters your outage directly into our system.
Website:
In the event of a major prolonged outage, important news and restoration updates will be posted on our homepage under Outage Information or News Center/Featured Post Outage Update.
You may also sign up to receive outage updates and information via email.
Facebook & Twitter:
DO NOT report power outages on Facebook or Twitter.
Restoration updates and other outage information will be posted as available on our Facebook page at MyEnergyAVECC and on Twitter @MyEnergyAVECC.
Sign-up

to
Stay Informed
Sign-up

to Stay Informed