Notice of Proposed Rate Changes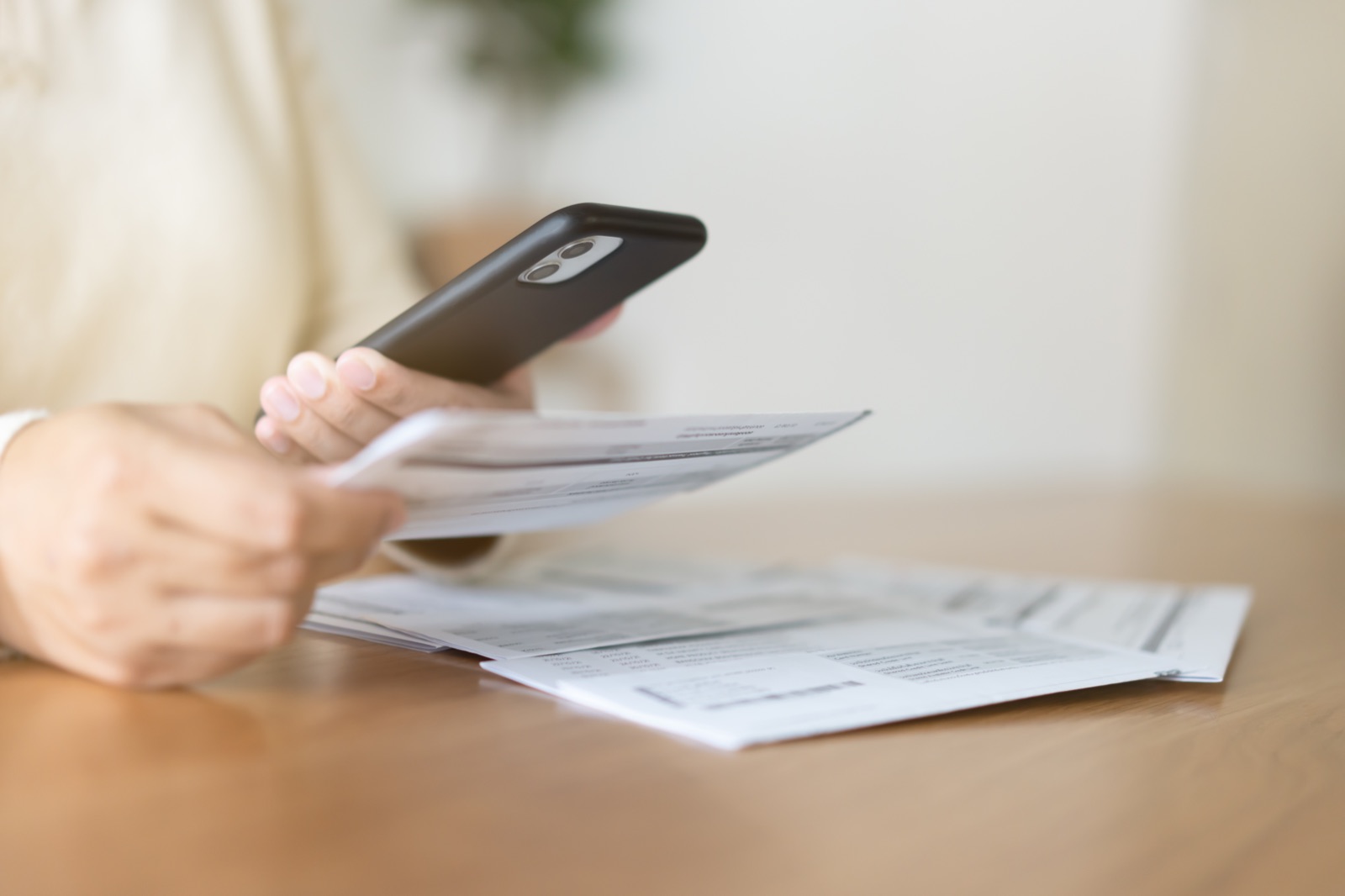 Arkansas Valley Electric Cooperative has submitted proposed rate changes to the Arkansas Public Service Commission. If approved, the new rates will be reflected on the April 2023 bills. The rate changes will more closely align rates with incurred costs.
The single-phase residential Service Availability Charge will change from $21.00 to $28.50, an increase of $7.50. The Service Availability Charge is a fixed charge designed to recover the basic monthly costs of providing poles, wires, transformers, meters, billing, etc. The total estimated monthly impact for an average residential account is approximately $13.05.
The proposed rates are designed to increase overall system revenue from consumers by 8.5%. The effect of the rate change on individual members will vary depending on the class of service and the amount of electricity used.
The above proposed rates will become effective for bills rendered on or after April 1, 2023 unless on or before such effective date petitions from ten percent (10%) of the member-consumers have been received by the Arkansas Public Service Commission. Petitions should be sent to: Arkansas Public Service Commission, 1000 Center St., Little Rock, Arkansas, 72201, the mailing address of which is: P.O. Box 400, Little Rock, Arkansas, 72203-0400.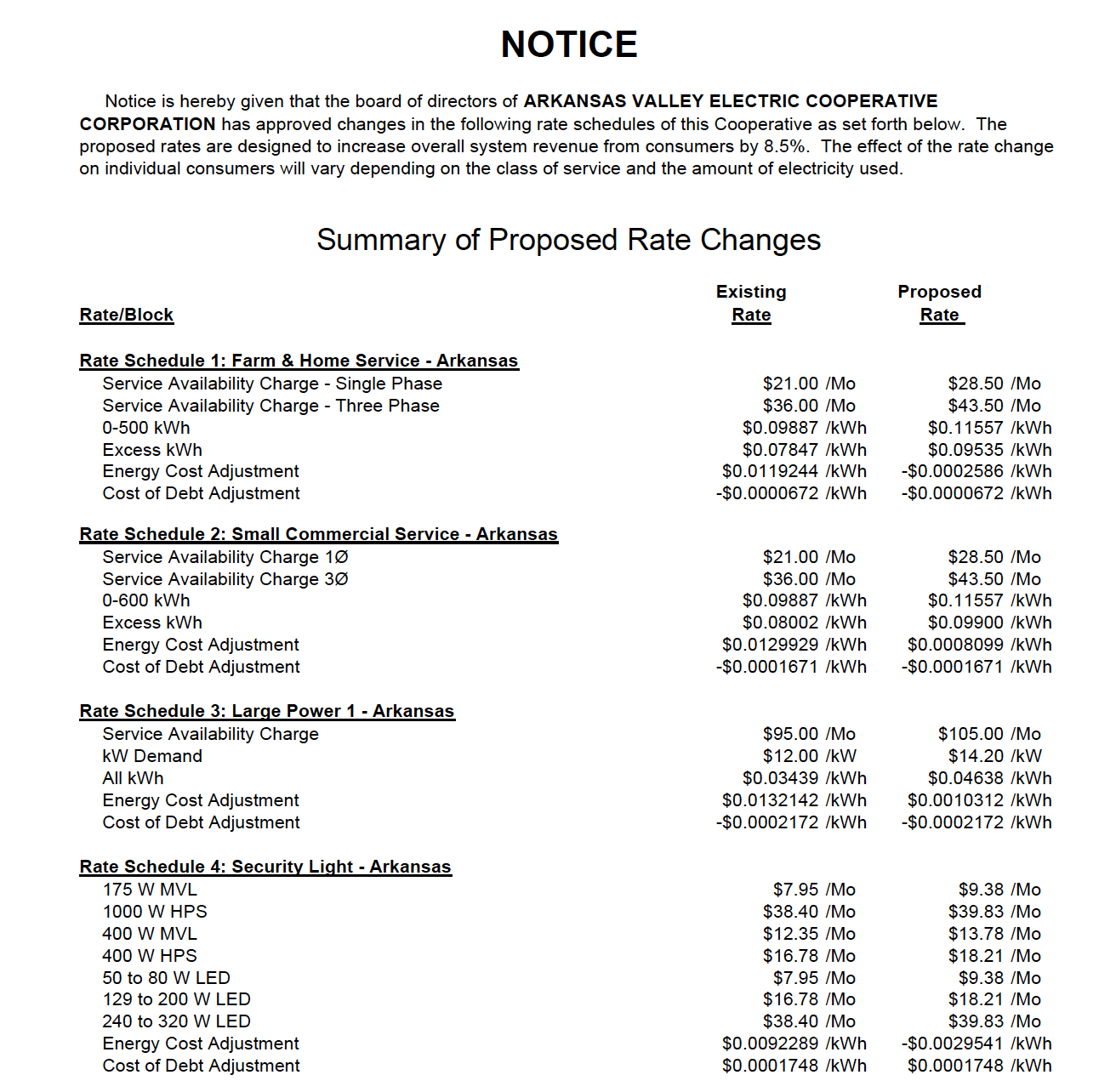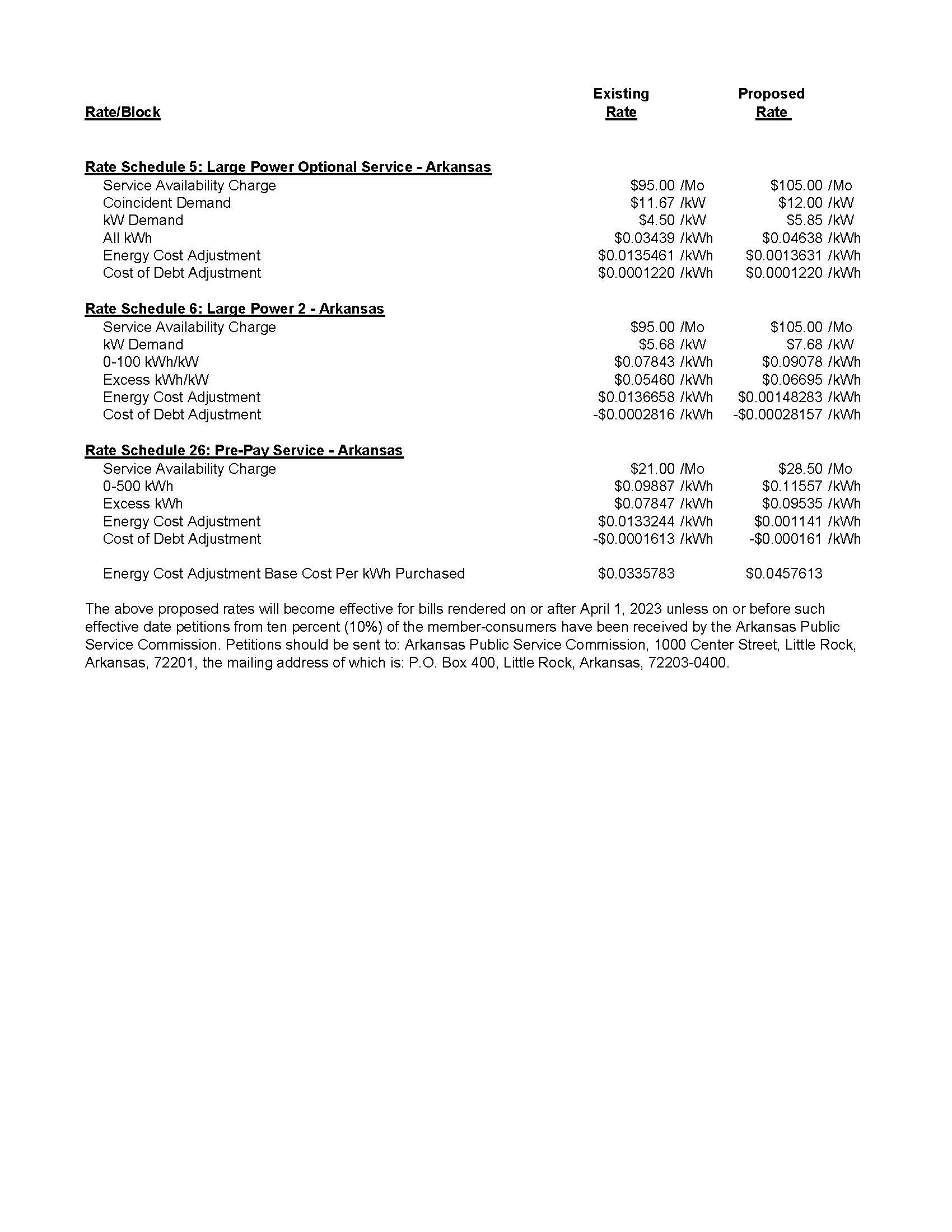 Sign-up

to
Stay Informed
Sign-up

to Stay Informed