AVECC offers Alerts & Reminders to keep you, the member, informed like never before, delivering vital messages directly to your mobile phone or e-mail address.
You can receive Alerts & Reminders anytime – day or night, 24 hours a day, 7 days a week! Multiple types of messages are available, including Due Date Reminder, Past Due Date Reminder, Account Profile Changes, Returned Check Alert, and Payment Confirmation.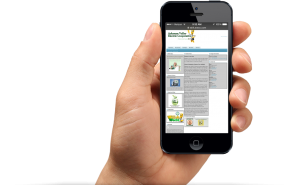 Once logged in, click on the "My Alerts" tab and enter or verify your email address, mobile number, and mobile service provider. Then select the alert reminders you want to receive and how you want them delivered (text message or email). Then click "submit".
NOTE: You may need to enable push notifications on your smartphone.
Sign-up

to
Stay Informed
Sign-up

to Stay Informed