Our Time Is Now: Youth Tour Applications Now Available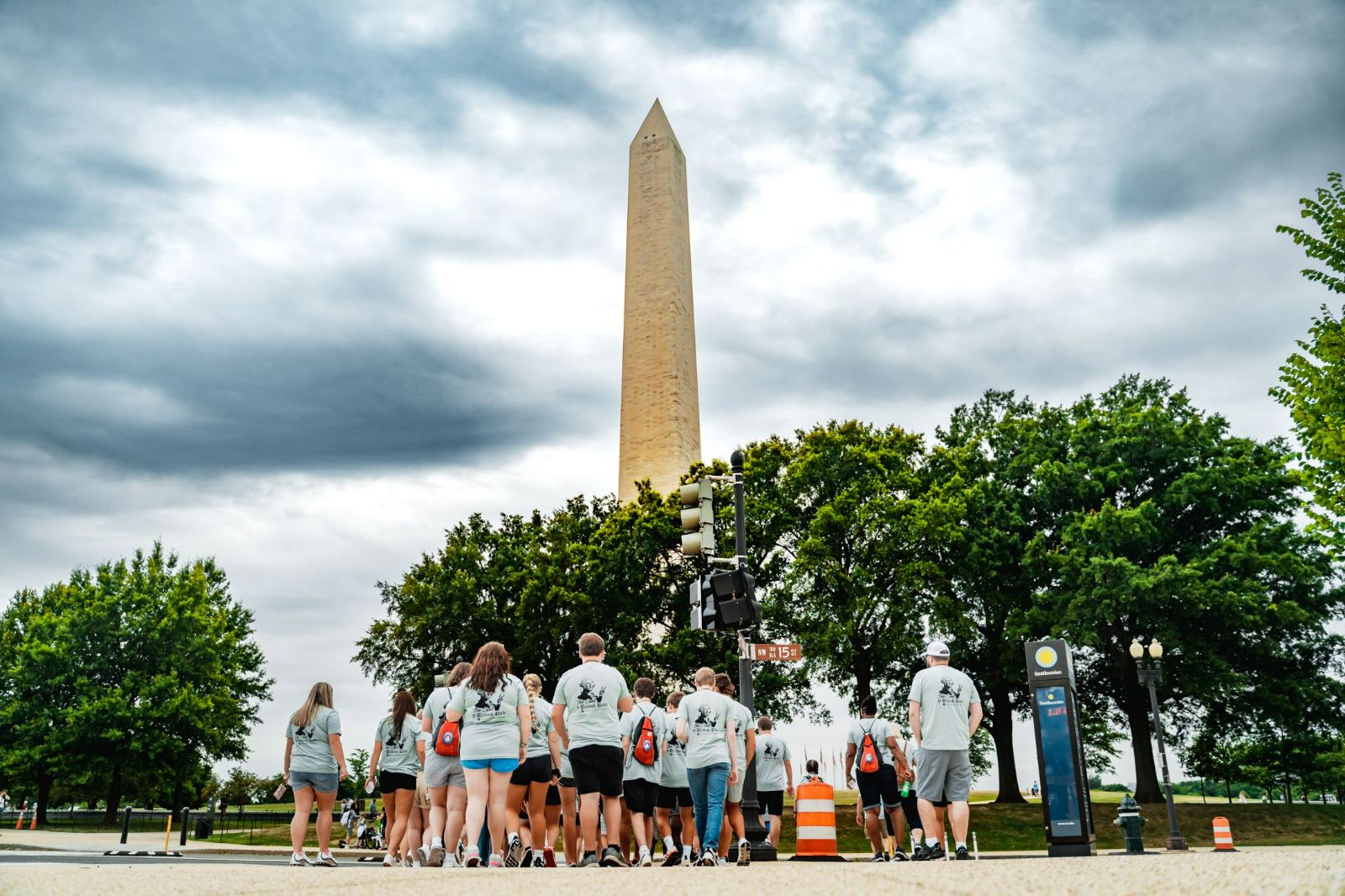 by Emily Staton
Arkansas Valley Electric Cooperative Corporation (AVECC) will select high school juniors to participate in the 2023 Youth Tour, an all-expenses-paid educational trip to Washington, D.C., June 16-22, 2023. Students selected will receive a $500 scholarship from AVECC as well as an opportunity to earn a $5,000 scholarship from the Electric Cooperatives of Arkansas. Applications are now available to all juniors enrolled at a local high school or homeschool whose parents or guardians are AVECC members.
Youth Tour is a leadership-based opportunity for students to connect with their community and cooperative. The selected students will represent AVECC as they join students from electric cooperatives across the nation in Washington, D.C., to learn about cooperatives' impact on rural communities. Students will have an opportunity to meet Arkansas' congressional delegation, and visit historic sites, such as Mount Vernon, the Smithsonian Institution, Arlington National Cemetery, the Lincoln Memorial, the United States Holocaust Memorial Museum and the U.S. Capitol.
At its core, Youth Tour is a grassroots campaign to bring awareness to the endless opportunities available to the next generation of rural leaders.
Brandon Fisher, AVECC Technology and Communication Manager stated,
"It is vital for our youth to learn how they can advocate for their communities. They can learn these life-changing skills by building relationships from across the nation."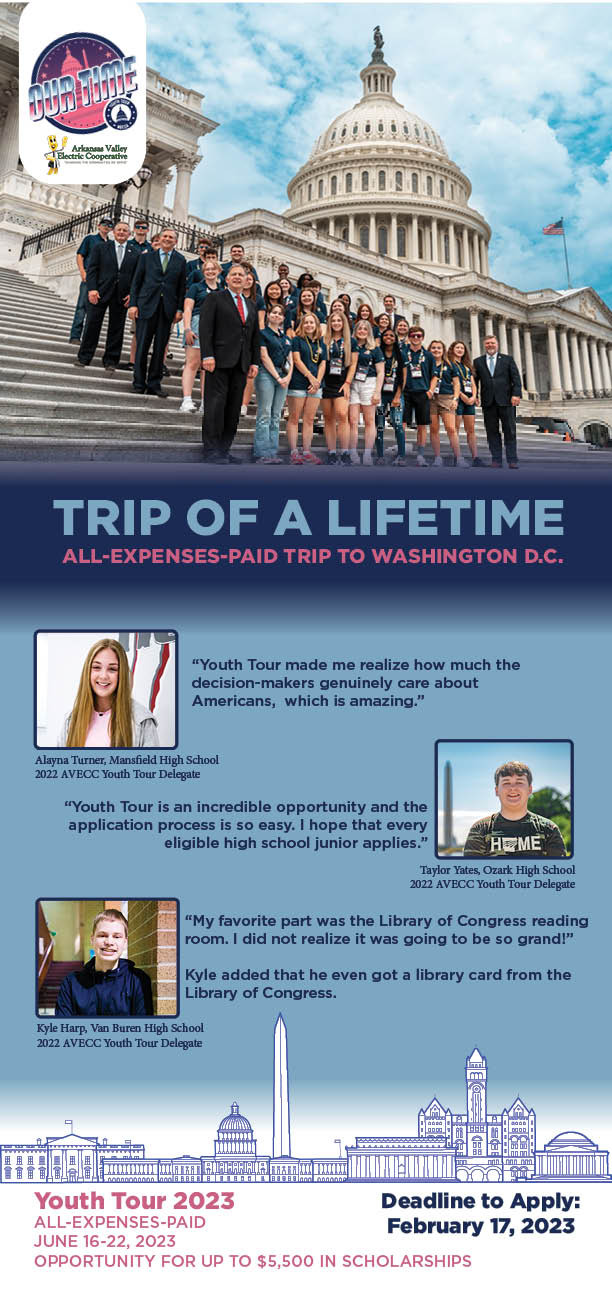 Sign-up

to
Stay Informed
Sign-up

to Stay Informed