Lamar Student-Athletes of the Week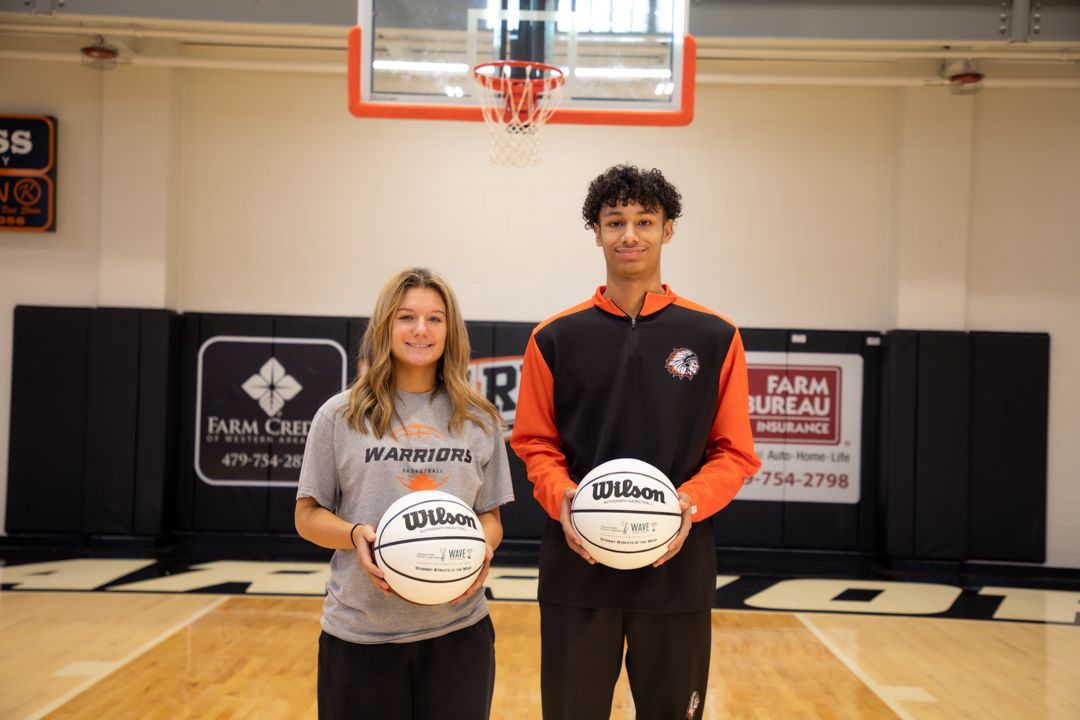 Arkansas Valley Electric and Wave Rural Connect #StudentAthletesOfTheWeek are Lamar Warriors Morgan Cochran and Caleb Green.
Morgan is a senior shooting guard for the Lady Warriors and has attended Lamar since kindergarten.
"Lamar warriors basketball is a pretty big deal, and the Lady Warriors are pretty special around here. For example, we had homecoming a couple of days ago and four of our starters were in homecoming."
Until Wednesday night, the Lady Warriors were ranked number one in the state. "It is just a minor hiccup," Morgan shared. "This one loss won't set us back or change anything for conference play."
Morgan has big goals for herself and her team as they prepare for tournaments. The Lady Warriors were the 2022 State Championship Runner-ups. "This year, we plan to go back, play better, and hopefully win state," she shared.
Caleb is a sophomore forward for the Senior High Warriors and has attended Lamar since the third grade.
"Our record is not what we would like it to be, but overall we are really good. We are learning how to play as a team, and that is what is going to let us win games."
"I love playing for the Warriors. Our student section is really good, our gym is always packed for both boys' and girls' games, and overall, it's a great environment to play in."
As a sophomore, Caleb has a lot to look forward to. He explains, "For the rest of the season, I am trying to focus and work hard on the little things right now so that I will be better for the next two years."
Sign-up

to
Stay Informed
Sign-up

to Stay Informed