Scranton Student-Athlete of the Week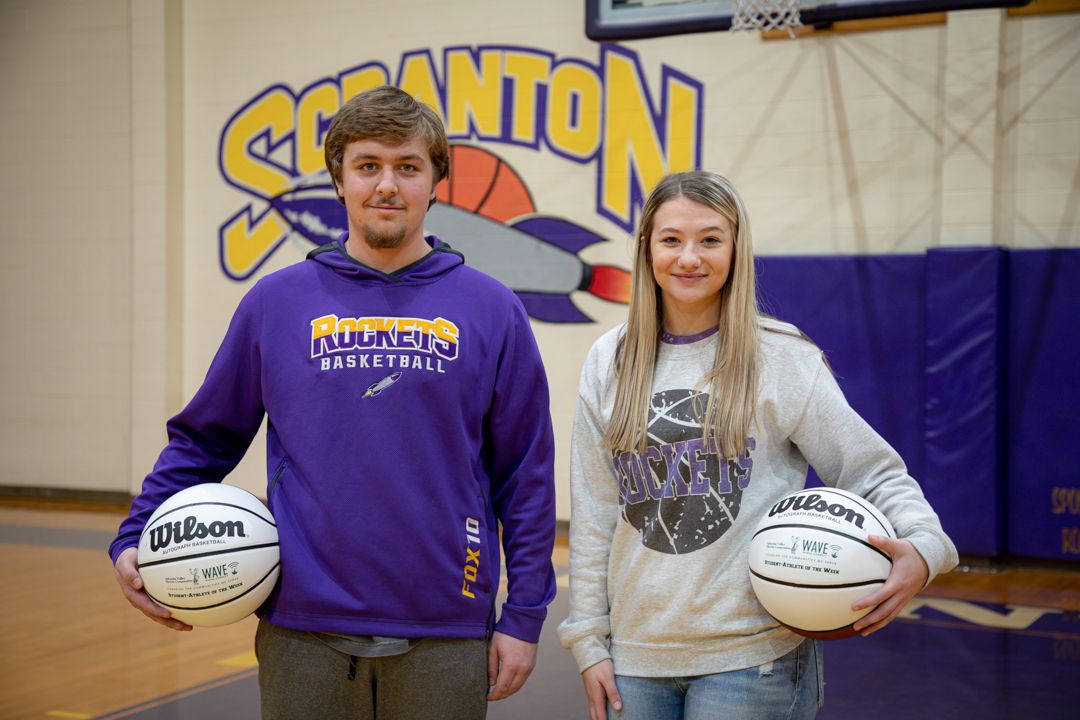 Arkansas Valley Electric and Wave Rural Connect #StudentAthletesOfTheWeek are Scranton Rockets, Tara Williams and Wyatt Fox.
Tara Williams, a senior and power forward for the Lady Rockets, has played for Scranton since the 9th grade.
Tara shared, "It is really cool playing for a small town like Scranton. Everybody knows one another and everyone is cheering you on. The environment in our home gym is so much fun to play in. I am going to miss it."
"I would say our team chemistry grew a lot this season."
As a senior, she hopes to leave a legacy at Scranton. She shared, "I hope people remember me as the person on the court that always tried the hardest and put in the most work, whether I was the best or not."
Tara is enlisted in the Army National Guard and is set to leave for basic training and AIT just weeks after graduation.
Wyatt Fox, a junior and forward for the Scranton Rockets has attended Scranton Schools his entire life.
Wyatt grew up attending home games and watching the upperclassmen wear the Rocket jersey. Now, as a junior and starter for the senior high team, Wyatt takes pride in being the last game of the night and having his hometown support the team. He plays alongside his same friends and teammates from elementary school.
The Scranton Rockets were a young team for the 2022-2023 season, with only junior starters. "Our team chemistry continues to improve and I look forward to seeing my team back on the court next season."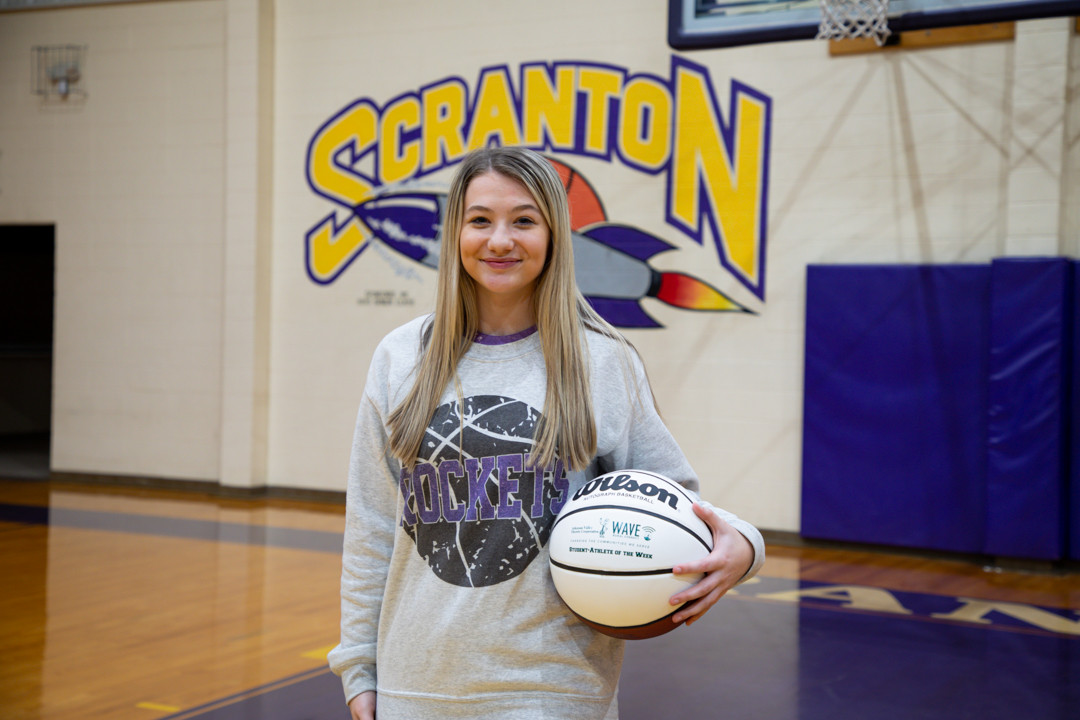 Tara Williams, Senior
Sign-up

to
Stay Informed
Sign-up

to Stay Informed