Shareable Snacks for Memorial Day Weekend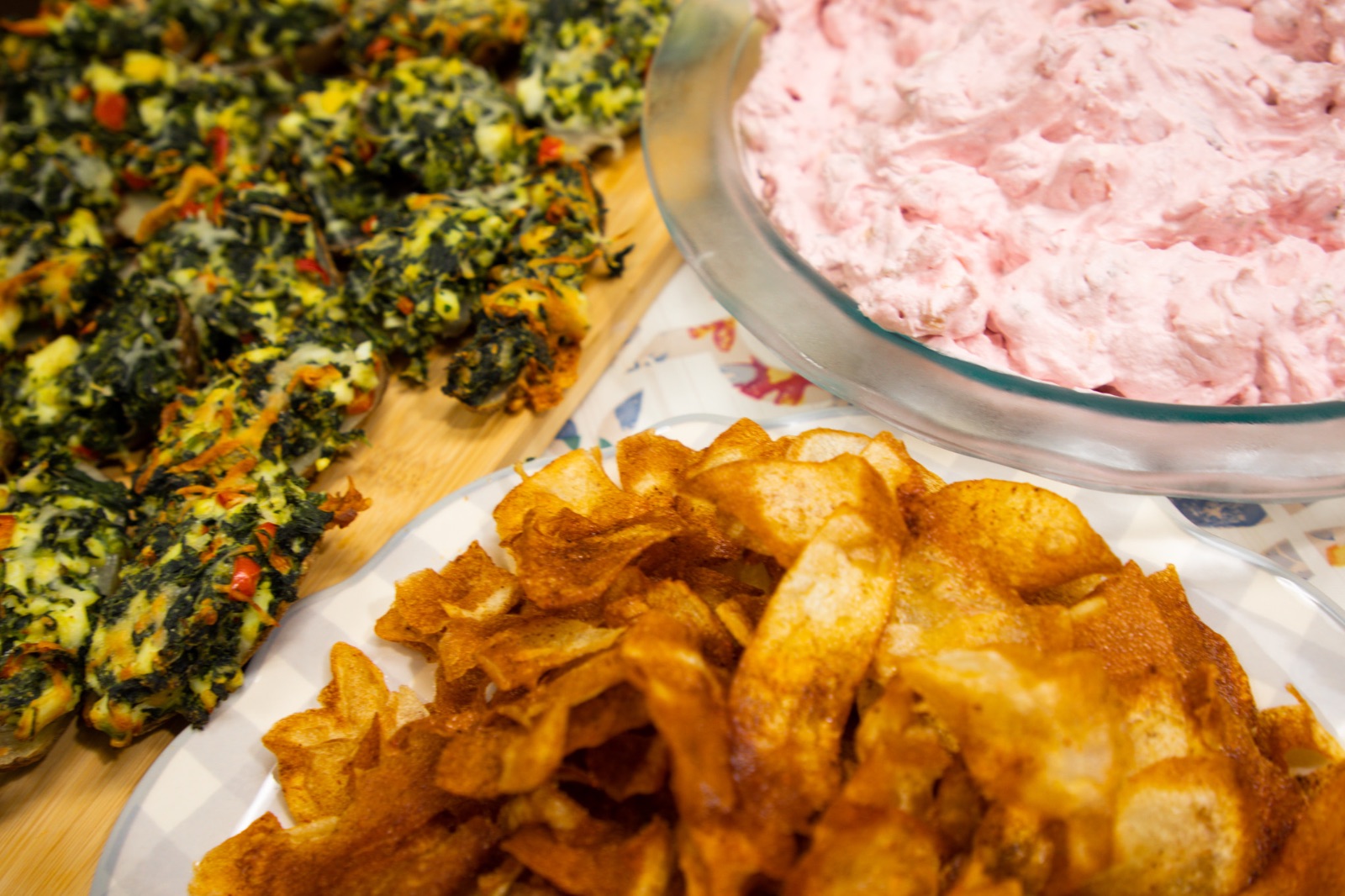 Grab a plate and join in on the fun, it's snack time on The Co-op Cookin's Show!
Barbara and Emily, the multimedia team at Arkansas Valley Electric, are whipping up scrumptious shareable snacks. These recipes were published in Arkansas Living Magazine in the nineties.
FIND THE HIDDEN PRIZE: There is a lightbulb graphic hidden somewhere in the show... Find it and email the timestamp to media@avecc.com! The first person to get it right will receive an Arkansas Living Magazine Tervis tumbler filled with goodies! Good luck!
Hot and Spicy Ribbon Chips
Arkansas Living Magazine, May 1994
2 lbs. (4-6) baking potatoes
Oil for frying
1 tablespoon chili powder
1 teaspoon each salt and garlic salt
¼ to ½ teaspoon cayenne pepper
With a vegetable peeler, peel thin strips of potatoes lengthwise to make ribbons, or with a knife, cut potatoes into very thin lengthwise slices. Place in 1-quart ice water mixed with 1 tablespoon salt. Heat oil in a deep-fat fryer or heavy pan to 365 degrees. Combine chili powder, salt garlic salt, and cayenne pepper; set aside Drain potatoes and pat dry with paper towels. Fry potatoes in batches until golden and crisp; remove paper towels. Season with chili mixture. Makes 8 to 12 servings.

Savory Spinach Munchies
Arkansas Living Magazine, July 1991
2 tablespoons reduced-calorie mayonnaise
1 to 2 tablespoons horseradish mustard
1 tablespoon instant minced onion
1 teaspoon garlic salt
½ teaspoon lemon juice
6 hard-cooked eggs, chopped
1 pkg. (10 oz.) frozen chopped spinach, thawed, drained, and pressed or 3 cups chopped fresh spinach
¼ cup chopped sweet red pepper
24 slices cocktail rye bread, toasted or 12 frozen potatoes skins
¾ cup (3 oz.) shredded mozzarella cheese
In medium bowl, stir together mayonnaise, mustard, onion, garlic salt, and lemon juice until thoroughly blended. Stir in eggs, spinach, and pepper. Spoon about 2 tablespoons of the egg mixture onto each bread slice or about ¼ cup into each potato skin (skins may vary in size). Sprinkle each slice with 1 ½ teaspoons or each skin with 1 tablespoon of the cheese. Bake in a preheated 425-degree oven until heated through and cheese is melted, about 10 minutes for bread slices, 15 to 20 minutes for potato skins.

Quick Cherry Salad
Arkansas Living Magazine, July 1994 - Clara Fowler of Bradley County
1 (12-oz.) cool whip
1 (16-oz.) cherry pie filling
1 (8-oz.) crushed pineapple, drained
2 cups miniature marshmallows
1 cup chopped pecans
1 tablespoon sugar
Combine all ingredients and chill at least 1 hour.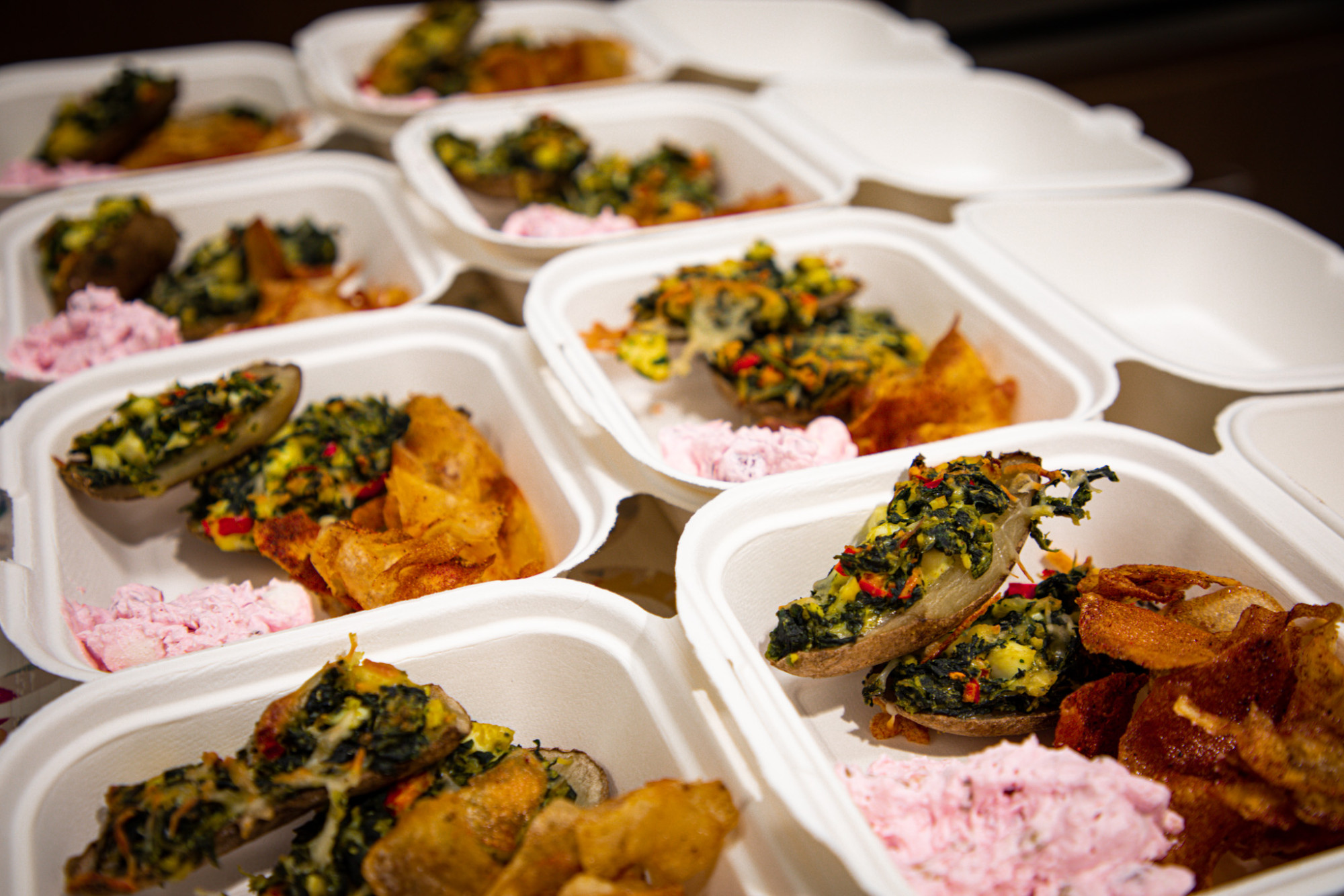 Sign-up

to
Stay Informed
Sign-up

to Stay Informed