Educational Activities for Kids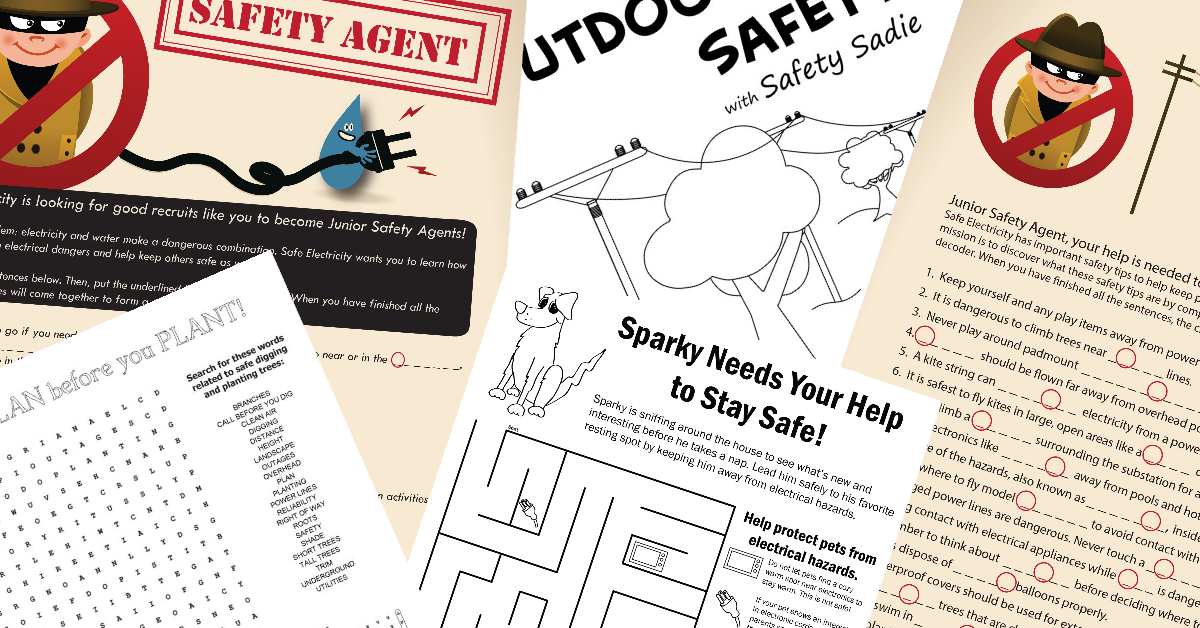 Enjoy these educational and entertaining activities for kids!
With our fun and educational activities, introduce your child to the importance of electrical safety. Designed for kids, these activities are a great way to teach them about the potential dangers of electricity and how to stay safe around it. With engaging graphics and easy-to-understand messaging, your child will enjoy learning about electrical safety while developing their creativity and fine motor skills.
"Thank You Lineworker" Coloring Sheet
Safe Digging Crossword/Coloring
Sign-up

to
Stay Informed
Sign-up

to Stay Informed