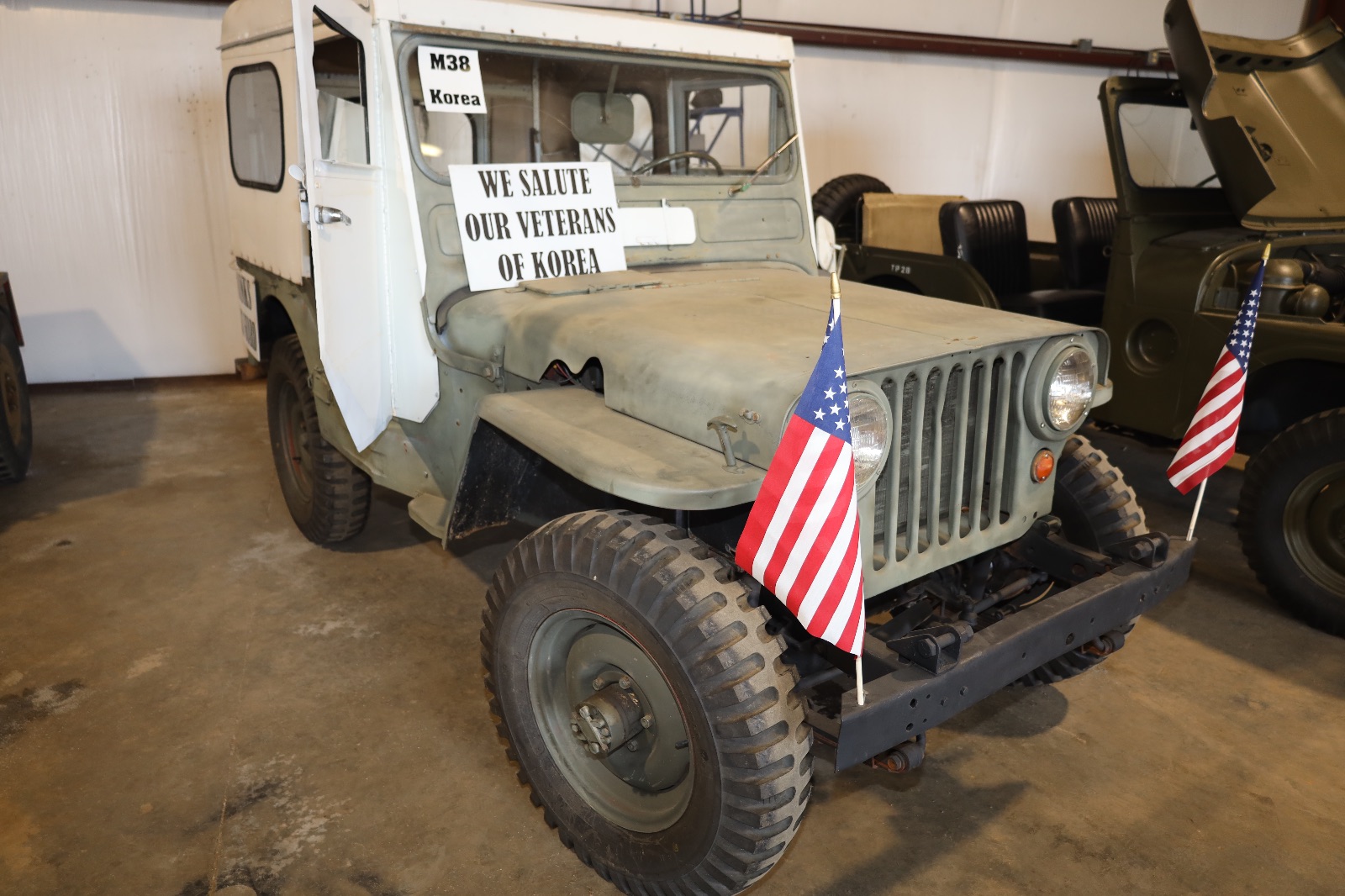 By: Barbara Jenkins
Photos: Sheila Yount
The first Jeep motor Lonnie Turner ever purchased was on a whim. A friend contacted him and asked if he wanted to buy the motor at an auction.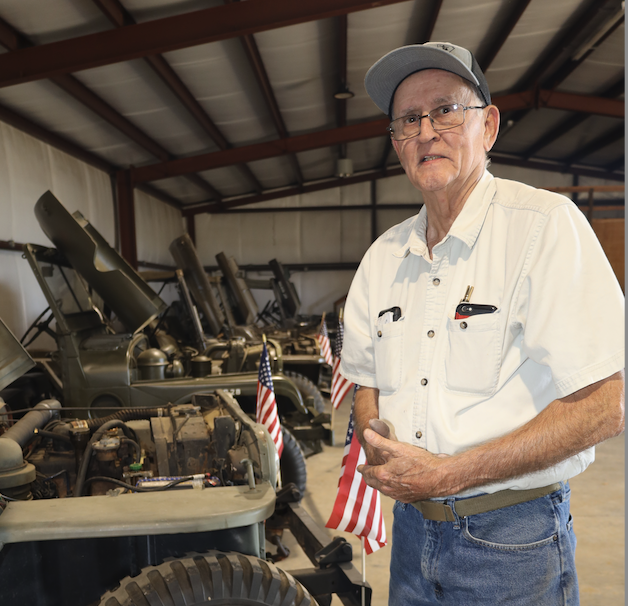 "My friend asked if I wanted one, and they were priced right. So, he got us both one," shared Lonnie.
At least two decades later, Lonnie has 17 completely refurbished Jeeps dating back to World War II. He also has an uncountable number of Jeep parts waiting to be transitioned into total vehicles. I want to get a Jeep from every vintage," said Lonnie.
He is well on his way to achieving that goal. Walking through his air hanger at the Ozark Airport, Lonnie pointed out various models and versions of military Jeeps used in World War II, the Korean War and the Vietnam War. The Jeeps are in multiple states of repair — some in pieces while others wait for a final paint job.
His interest in restoration started while he worked alongside his father as a child.
Lonnie's parents initially managed Turner's Bend, a small general store at a bend in the Mulberry River up Highway 23 north of Ozark. "My dad did mechanic work. He was a World War II mechanic in the Battle of the Bulge. He fixed people's cars and changed the oil and all that stuff. I just followed right along behind him, and I had a knack for it."
That knack served him well when he joined the Army in the late 1960s, where he served as an escort for convoys in the Vietnam War. He drove a M151-A1 model Jeep.
After serving his country, Lonnie came home to the River Valley, attended Arkansas Tech University, and ultimately attended the University of Arkansas School of Law.
Lonnie opened his law practice in Ozark and has served his community as a governmental and general practice lawyer for over 50 years. He served as Arkansas Valley Electric's attorney until 2019 when he retired.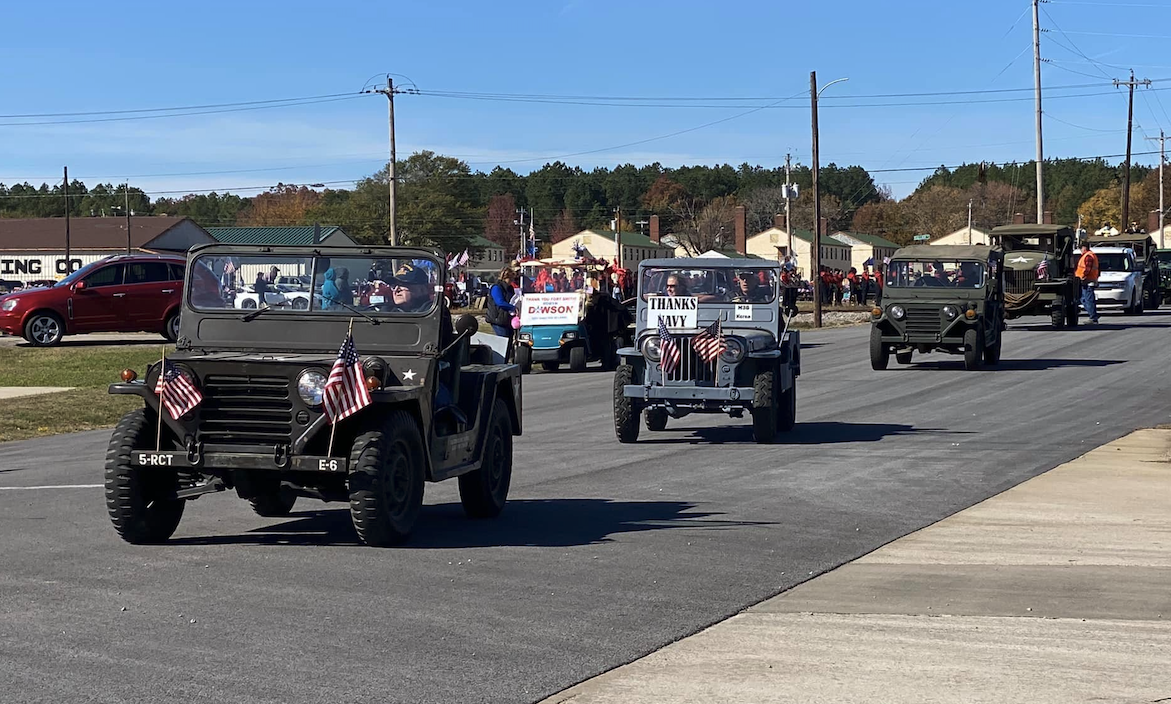 Although he is still active in his law firm with his daughter, Dena, who followed in her father's footsteps, Lonnie finds time to work on his Jeeps. Lonnie describes the process of restoring Jeeps as a "hobby," a "passion," and a "job." His primary focus is restoring the Jeeps as close to their original condition as possible.
To Lonnie, each Jeep tells a unique story. Lonnie knows the difference between a military and civilian Jeep, an original vintage and Jeeps made in later decades, the changes and upgrades engineers made to help advance the military's usage of the machine, and the pros and cons of each, like the back of his hand.
Lonnie's collection is most likely the only one of its kind in the United States. Most collections of its size are housed in museums. Although Lonnie's Jeeps are private, he regularly drives the vehicles in local parades. Lonnie drives an M151-A1 model Jeep with his wife, Ladene, riding shotgun.
Sign-up

to
Stay Informed
Sign-up

to Stay Informed