Space Heaters Are NOT the Best Solution to Heat Your Home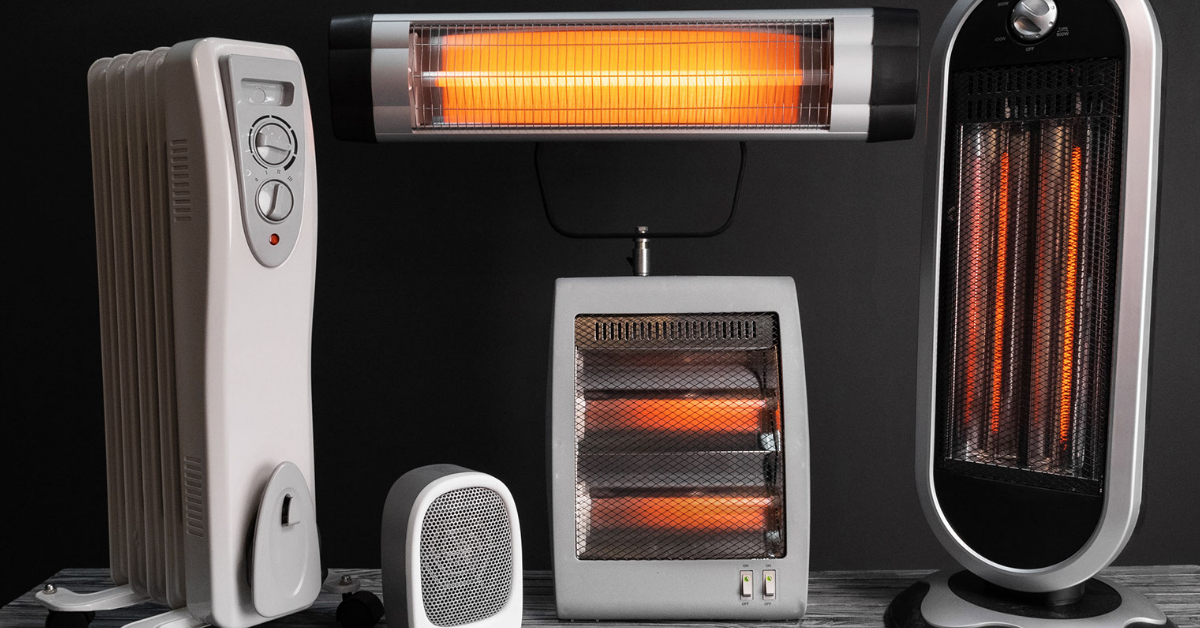 Small space heaters are meant to do exactly as their name says: Heat a small space. But unfortunately, many people use portable space heaters to heat their entire home – a practice that increases electric bills and poses safety risks.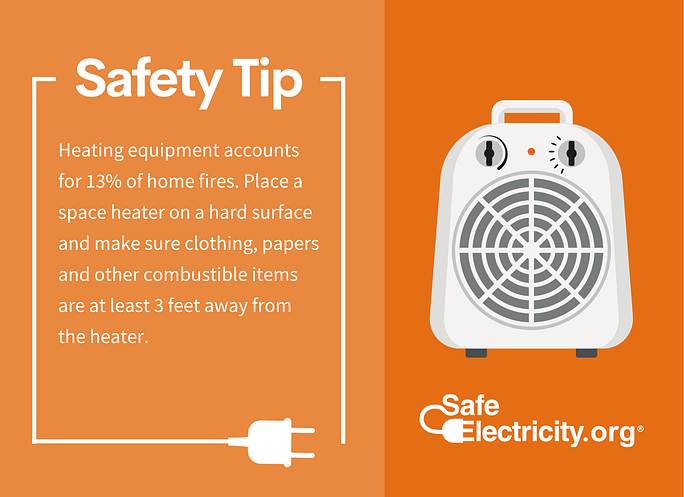 Space heaters are not a practical solution to compensate for problems in your home, like inadequate insulation, drafty windows and exterior doors or an inefficient heating system. Your best bet is to improve the overall efficiency of your home. If you're on a tight budget, caulking and weatherstripping around windows and exterior doors are low-cost, easy ways to save energy. Depending on the size of your home, adding insulation can be a great next step. Taking these proactive energy-saving measures rather than relying on space heaters for supplemental warmth can reduce your heating bills for years to come.
The U.S. Consumer Product Safety Commission estimates more than 25,000 residential fires are associated with the use of space heaters each year, resulting in more than 300 deaths. If you use a space heater, purchase a model that includes the most current safety features, and make sure it carries the Underwriter's Laboratory (UL) label. Choose a thermostatically controlled heater to avoid energy waste and overheating, and place the heater on a level surface away from foot traffic when in use. Always keep children and pets away from space heaters.
Consider alternative ways to stay warm like extra layers of clothing or UL-approved electric blankets. Avoid using electric blankets that show signs of wear, frayed electrical cords, or damaged temperature controls. If you have hardwood or tile floors, use area rugs to provide additional insulation and maintain warmth.
For more ways to save energy and increase comfort in your home, visit energy.gov/energysaver.
Tips to ditch the space heater
Space heaters are energy hogs, and older models can be extremely dangerous. This winter, ditch the space heater and try these alternative solutions to stay warm.
• Wear extra layers of clothing.
• Use UL-approved electric blankets that are in good condition, without frayed electrical cords or damaged temperature controls.
• Caulk and weatherstrip around windows and doors to prevent heat loss.
• Add insulation to your attic around ductwork.
• Use area rugs on hardwood or tile floors.
Sign-up

to
Stay Informed
Sign-up

to Stay Informed